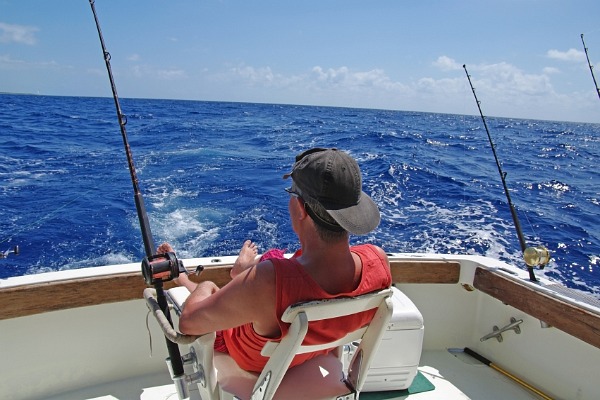 Today, Sunday 21st March is the last day for the Brisbane Tinnie and Tackle Show – don't miss it!
Bush cook, Frank 'Tommo' Thompson will attend the National 4×4 and Outdoors Expo at the RNA Showgrounds this weekend to whip up a number of delectable delights using just his camp oven.
Tommo, who appears on Channel Seven's Creek to Coast, has authored numerous books on camp oven cooking after acquiring many recipes throughout his travels around Australia. He will share some of these recipes with camping and four wheel drive enthusiasts at the National 4×4 and Outdoors Expo.
"See me at the Outback Arena on Saturday and Sunday!," Thommo said, "I will be cooking Happy Hour Pies, Sausage Rolls and Lemonade Chicken. Yep! Lemonade Chicken! Come and grab a recipe and cook your own Happy Hour nibbles! Looking forward to seeing you all at the show!"
Mark Petersen from the National 4×4 and Outdoors Expo said it was great to include presentations on camp oven cooking in the entertainment program for the event, which is shaping up to be the biggest ever conducted.
"When you're off exploring the outback or bush just because you don't have all the facilities of a modern kitchen it doesn't mean you can't cook up an awesome feast. Tommo's cooking is just one example of the food which can be whisked up using nothing more than a camp oven and a gas burner," Petersen said.

The National 4×4 and Outdoor Expo commences on Friday March 19, 2010 and is being held alongside the Brisbane Tinnie and Tackle Show.
For more information on the event, visit www.4x4show.com.au.