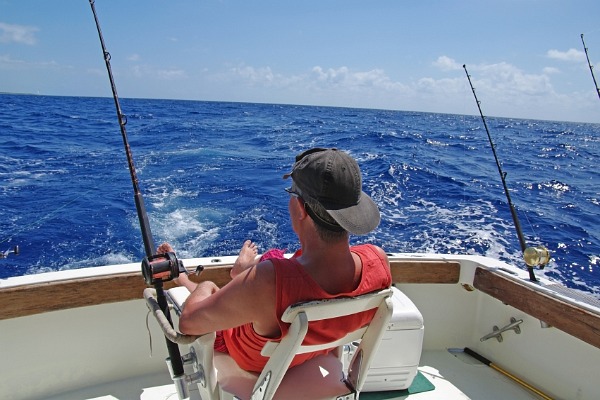 The surest sign of Australia's economic recovery is likely to be not interest rates or election results, but the success of Melbourne Leisurefest at Sandown Racecourse from 30 September to 3 October.
Display space is almost booked out for this year's expanded show, reflecting a strong upturn in demand for the latest RV, camping, boat and 4×4 offerings.
The three industry associations which run Melbourne Leisurefest, representing the caravan, boating and automotive industries in Victoria, have all seen strong recovery.
Melbourne Leisurefest chairman Ashley Farr said people wanted to enjoy their hard-earned leisure time and had the money to pay for it.
"Whether it's a camping or caravanning holiday, a weekend on the boat or a four-wheel-driving adventure, people want to enjoy leisure time with their families and friends," he said.
"In addition to the legions of grey nomads, families are enjoying activities which bring all the family together for healthy recreation, meeting friends and enjoying Australia's great outdoors.
"Leisurefest caters to all these interests, with the latest in vehicles, vans, camping equipment and accessories, plus all you need to know about the best destinations and the best facilities on offer."
Back by popular demand are both on-road and off-road vehicle tests at the expansive Sandown venue – and this year there will also be hands-on lessons in reversing vans and trailers.
There will be test towing for caravans and boats down the Sandown main straight, test rides in campers and motor homes, and four-wheel-drive demonstration rides on Sandown's off-road circuit, all with expert drivers at the wheel to keep it safe.
Ticket prices are the same for the third year in a row, with adult entry just $12, pensioner and concession holders $10 and kids under 15 free when accompanied by an adult, and there is plentiful free parking plus a train station is right next door to the venue.
The three partners in the event all have long experience in organising outstanding shows , with the Caravan Shows, Boat Shows and Motor Show attracting as many as 350,000 visitors each year.
Melbourne Leisurefest runs from Thursday 30 September to Sunday 3 October at Sandown Racecourse, Springvale, from 10am to 5pm daily. Developed from the RV & Camping Leisurefest, it is a joint venture by the Caravan Trade & Industries Association of Victoria (CTIAV), Boating Industry Association (BIA) of Victoria and Victorian Automobile Chamber of Commerce (VACC).