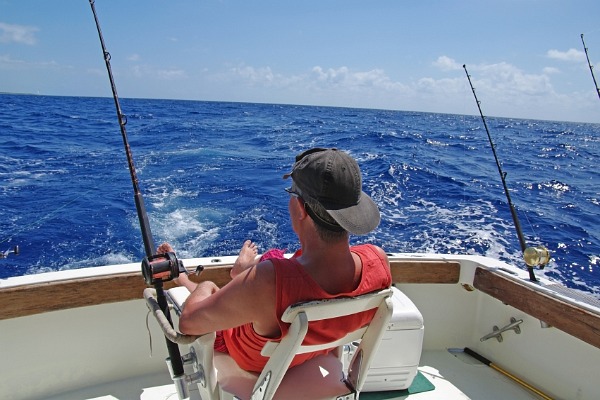 When it comes to seeing underwater or in the dark, things have suddenly become a lot brighter. The camera technology innovator Iris Innovations from the UK has appointed Oceantalk its authorised distributor for Asia and Australia.
The word 'Iris' may sound like a part of your eye or a camera lens. In fact it is a major innovator of a complete range of specialist cameras for demanding situations.
The Iris range comprises a complete spectrum of cameras that are able to operate in demanding marine environments, including on deck or in the dark, under water, in low light and in no light. The product range comprises not only the cameras themselves, but all the support hardware from the camera to the LCD display and virtually every component inbetween.
Iris cameras can be seen in the most demanding applications. Tasks like backing a boat into a tight marina berth at night with a rear mounted camera is a lot smarter than having a separate helm station or leaving the helm to keep checking your progress. You could say having an Iris camera on the stern is like having eyes in the back of your head. Mounting a camera in the engine room can provide peace of mind for skippers who want to keep an eye on things from the convenience of the helm.
The Iris Innovations range encompasses a range of brand names, including Scubar underwater cameras which are ideal for surveying beneath the boat to check a tangled prop, hull condition or other issues. They're also popular with sports fishermen looking to capture on video the one that got away, before it gets away.
SeaseeTV is a range suited for mounting on board, again a favourite of keen sports fishing and also commercial operators. The range comprises wireless, fixed and controllable cameras along with all the componentry required to create a cohesive system. Tesa thermal imaging cameras help you see in the dark, where there is low light or absolutely no light.
Naturally the Oceantalk team has the know-how and the after sales support to ensure a perfect installation and operation aboard everything from luxury cruisers to sailboats, army tanks to oil tankers. With offices in Australia and Singapore, Oceantalk can supply the right camera system, wherever you are. See the full range at www.oceantalk.com.au